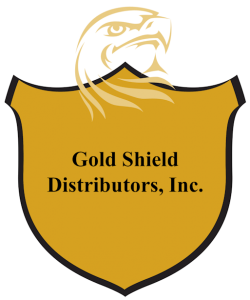 Gold Shield Distributors, Inc.
Gold Shield Distributors, Inc. Product Line
Acetone
Car Care Products
Car & Truck Washes
Caustic Soda
DB Solvent
Degreasers
D-Limonene
Completely Denatured Alcohol
(CDA 12A  200 Proof; 95%Ethanol, 5% Heptane)
Denatured Alcohol—190 Proof PM 4081
Denatured Alcohol—200 Proof PM 4082
DPM Solvent
EB Solvent
Ensolv (Chlorinated Replacement)
Ethyl Alcohol (190 & 200  Proof)
Ethyl Acetate
Ethylene Glycol
Glycerine
Greases
Hot Tank Cleaners
Industrial Cleaners
Industrial Oils
Isopropyl Alcohol 99%
Kerosene (K-1)
Lacquer Thinners
Lubricants
Methanol
Methyl Ethyl Ketone
Mineral Spirits/Solvent
Motor Oils
N-Butyl Acetate
N-Propanol
N-Propyl Acetate
PCBTF (ParaChloroBenzoTriFluoride)
Propylene Glycol
Solvent 325
Solvent 51L
Specially Denatured Alcohol
(SDA 190 & 200  Proof Formulas)
Formulas
Specialty Cleaners
Steam Cleaning Compounds
Surfactants
Toluene
Transmission Fluids
VM & P Naphtha
Xylene
Note: Above List Does Not Reflect All Available Products We Sell.
Available in the Following Container Sizes:
Drums
Totes
Bulk Shipments Available
5 Gallon Container
1 Gallon Cases
Pint Cases
Services
Deliveries Throughout the Western United States
Custom Blending and Packaging
Warehouses located in Hayward, California
Please call Toll Free 1-800-426-9097 and speak to an account representative for more information regarding additional products, product specifications, price, and availability.